Architecting for Scalability; Performance and Distributed Data: Information Excellence Knowledge Share Session-105
by
informationexcellence
Information Excellence Knowledge Share Session-105
Focus: Architecting for Scalability; Performance and Distributed Data
When: Friday, Sept/16th, 3:30 PM to 6 PM (Please be early to accont for security process, bring an ID)
Where: Collabera Campus, Eco Space, Outer Ring, Bangalore

               (Near Bellandur Junction, Next to Intel Campus)
Speakers:
Rohit Chatter, Architect, Yahoo India: DWH Architecture for Performance and Scalability
Chid Kollengode, Director, Cloud Computing, Nokia: Big Data Analysis with Distributed Data
Agenda:
3:15 PM Sign in at the venue and Networking
3:45 to 4:45: DWH Architecture for Performance and Scalability, Rohit Chatter
4:45 to 5:00: Coffee Break
5:00 to 6:00:  Big Data Analysis with Distributed Data, Chid Kollengode
Register at: http://informationexcellence105.eventbrite.com/
No need to print the eventbrite confirmations, Save the paper, Security will have the names of confirmed attendees (carry an official id card please).
(Members from the event Host Collabera are requested to contact Mr. Srinivasan Rengarajan from Collabera, and not register for this specific event on the eventbrite. )
Supported by: CSI (Bangalore Chapter), DAMA (India Chapter), TDWI (India Chapter)
Speaker Profiles:
Rohit Chatter, Data and BI Architect, Yahoo India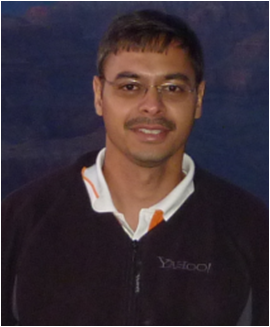 Rohit Chatter has more than 15 years of experience working in Data Warehousing, Business Intelligence tools and technology, Cloud Computing & web applications.  Currently he is  working as Architect at Yahoo!  and is responsible for solutions for Search analytics, Publisher analytics and Web analytics. He led one of the early initiatives at Yahoo! using cloud for Business Intelligence. His work included implementation of data pipeline on cloud, using Web Services leveraging Dimensional Model, building Meta data layer for script generation for querying Grid, developing Hive for SQL like data access on Grid etc. Previously  Rohit has worked for companies like Alcatel-Lucent, Sony, Toyota and others.
Chid Kollengode, Director, Cloud Computing, Nokia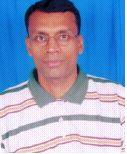 Chid comes with over 20 years of experience working create Data Platforms and Data Driven competencies for businesses.He is currently focused on building and leading effective teams and building web scale products. He has architected and delivered very large scalable data systems, varying from 100TB+ Oracle warehouses to 35+ petabyte Hadoop data warehouses.
Currently, as Director of Cloud computing, he is responsible for architecting and building the foundations for data science and mining, extending it to near real time analytics with distributed data and cloud based real time content delivery. He has previously been with Yahoo (Director of Hadoop engineering), Amazon (DW Manager and Architect and other roles. He is a graduate of NIT Trichy and MBA from Penn State University.
He carries wealth of experience in technology development and organization building. Successful track record in building models and sustainable infrastructures for evidence-based management and quantitative fact-based analysis.
He is a frequent presenter in enterprise architecture forums (India and abroad). Taught in University of Phoenix and continues to be practitioner faculty member and faculty mentor in University of Phoenix,  teaching masters and undergraduate courses courses.  Member of board of studies in some colleges in India.  Active proponent of open source, started the Hadoop summit in India to encourage open source culture.
Note: This mailer is coming to you as a member of "Information Excellence" professional and as a member of CSI/TDWI/DAMA
Contact: informationexcellence@compegence.com
Registration: Please register now on evenbrite link above . Request do not block seats if unsure of attending, as capacity is limited.
Leave a Comment so far
Leave a comment